In a rapidly changing world, opportunities can be found around every corner – to meet interesting new people, to work on exciting new projects, to develop essential new skills. In short, to lead a truly fulfilled life. Kalido is the
only tool in the world
that can help you
find and capitalise on every opportunity
, by connecting you with the right people, at the right time.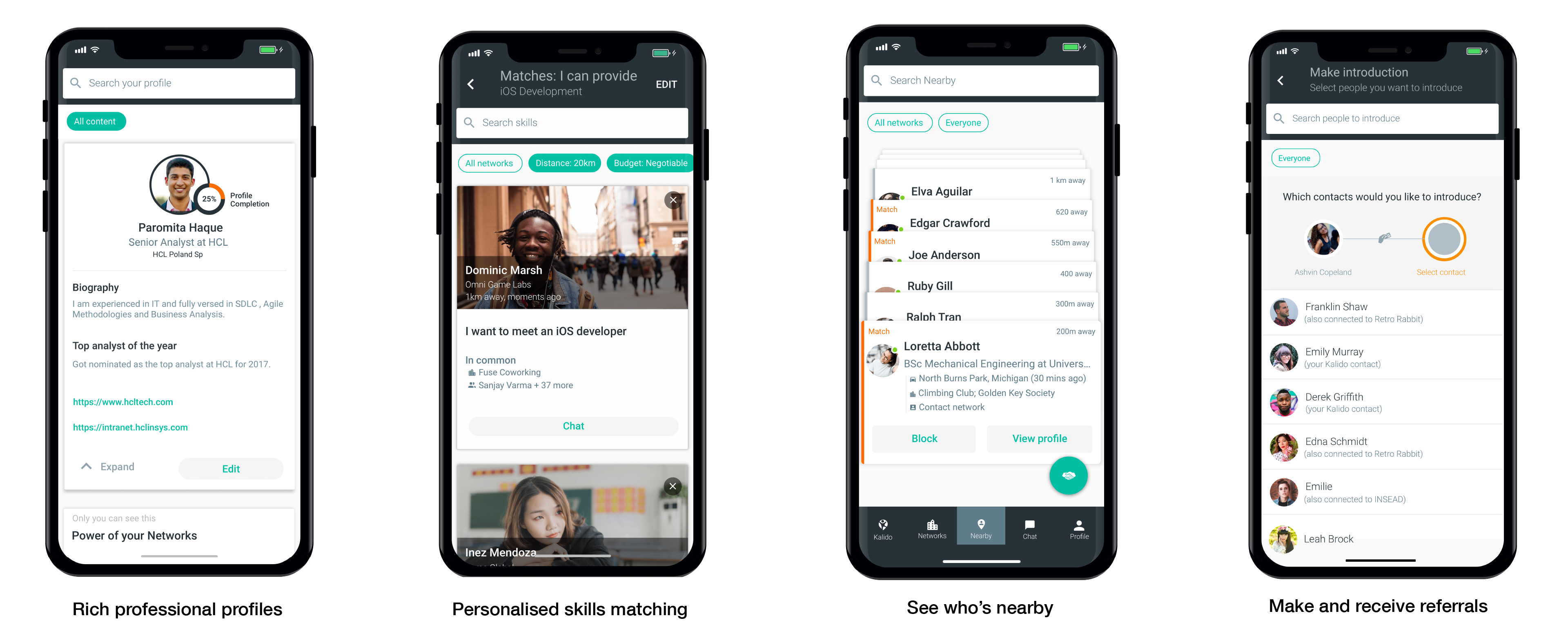 The modern enterprise must be nimble, effective, and future-ready. Assembling relevant skills quickly, and deploying these skills flexibly, will be the key to a business' success. Kalido makes skills transparent, and helps enterprises swiftly match these skills with appropriate opportunities. Click here to see more.
To effect significant change, non-profits must encourage genuine and long-lasting relationships between volunteers, staff, sponsors, and beneficiaries. Kalido helps non-profits combat donor fatigue and staff burnout by creating highly productive and tight-knit communities that make a real difference. Click here to see more.
Entrepreneurs and freelancers require effective and economical ways to market themselves to clients and collaborators. Kalido matches service providers' unique skill sets with the relevant people who can hire or help them right now. Click here to see more.
Kalido: unique features to help your organisation and you maximise potential
Only Kalido helps you make the right connections, at the right time, all the time. Build a universe of personalised opportunity, inside your enterprise, in the communities you are passionate about and as an individual. With Kalido's features, unexpected opportunities are only a match or a notification away.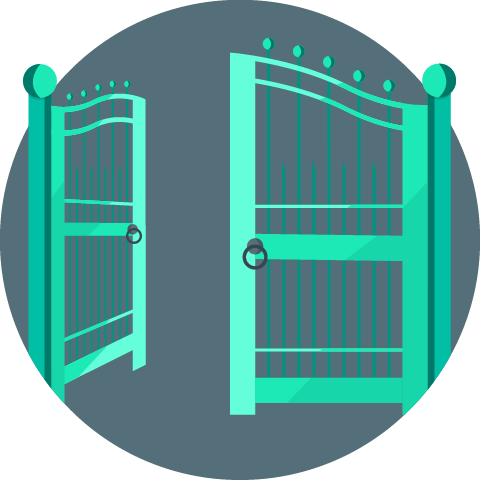 Private networks
Secure, administered Private Networks for your enterprise, nonprofit, association, university community or conference. Find expertise, know and search your enterprise's skills, catalyse initiatives, connect on passions, share opportunities in an environment you trust.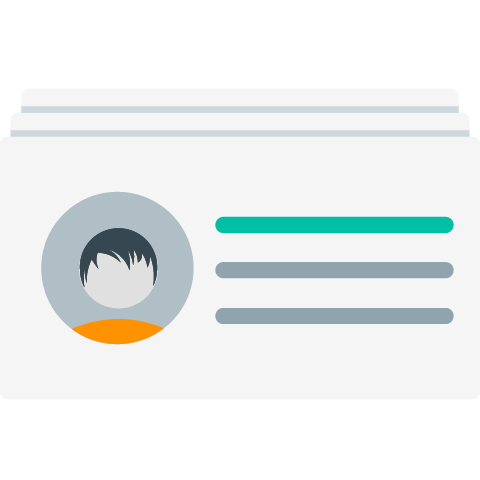 Nearby people
Serendipity…again and again.  Know when people important to you who you haven't seen in a while – colleagues, friends, classmates- are nearby. Or the freelancer you want to meet.  Go back to human…connect in the real world. To respect your privacy, Kalido never shows distances closer than 200 metres.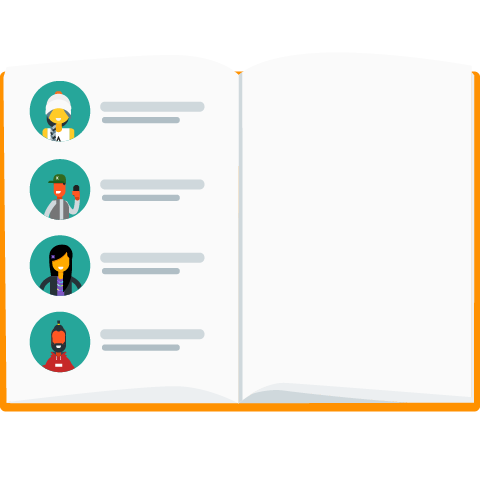 Purposeful Matches
Find colleagues with expertise you need, staff project teams, discover freelance opportunities, meet a mentor or people who have something in common with you. Only Kalido gives you personalised and relevant matches based on your whole self.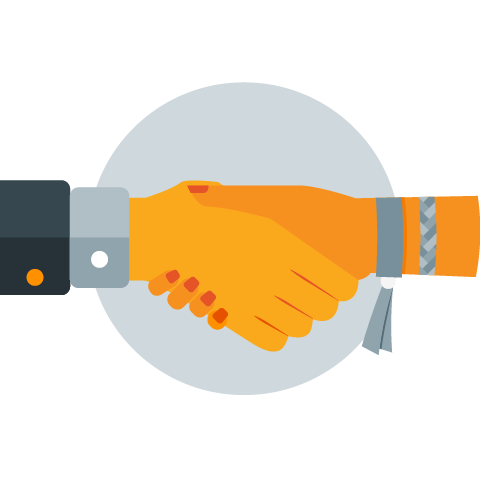 Easy introductions
Strengthen your professional networks. Do a good turn and introduce people who can help each other. And boldly ask for introductions to those you want to meet.  From colleagues to service providers to fellow classmates to angel investors, Kalido has them all. It takes just one tap.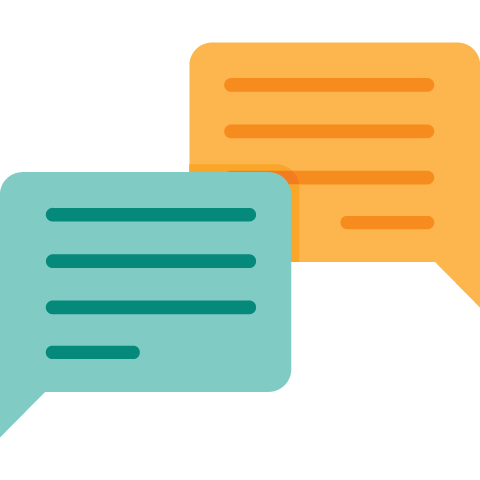 Instant messaging
Keep it all in one place.  Call and chat on Kalido for free to make for a frictionless experience.  Group chat coming soon.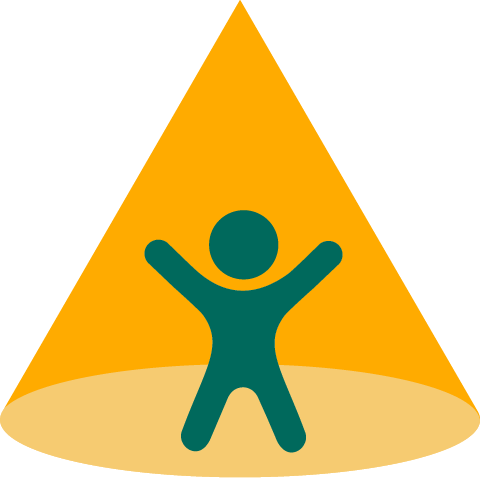 Rich profiles
Add your skills, competencies, bio, interests, samples of your work, photos and social media links. Pull in data from existing profiles.  And soon, with proprietary AI, get skill suggestions, integrate project details, validate skills… A powerful marketing platform that works for you 24×7.
With its smart matching algorithms, Kalido uses AI to make the world more human.
So pick up your phone. Find an opportunity. Have a conversation. Create some value together. It's that simple.
Download Kalido now
Available on Google Play and the App Store.