Maximising potential creates fulfillment and success in us, our workplaces, our communities and for the world.  Articulating our whole self – the combination of skills, passions, networks, contacts, background and current context that makes us unique is an essential first step.  The next, finding opportunities where our whole self and contributions will be valued maximally. Kalido makes this happen. We do so using proprietary AI that powers what is probably the 'world's first, real time opportunity engine'.
Kalido is built for a world of work imbued with the spirit of purpose, life balance, experience and free-agency.  Automation of work, ubiquitous AI and mobility will further catalyse this ethos. These forces are changing how we work forever, be it inside a Fortune 500 company, a start up in a co-working space, a youth employment non-profit or as a freelancer.
Kalido delivers personalized matches based on ever richer- whole self- profiles, all powered by our proprietary AI.  Users can connect with and contribute their talents to initiatives, shared passions and ideas. They can build social capital through recommendations and referrals.  Kalido's Private Network builds an agile skills ecosystem using these features thereby supporting enterprises, associations, nonprofits, universities and any community  to maximise potential. Of course, any individual can download Kalido and start maximising their potential as a member of Kalido's open, public network- free and ad free.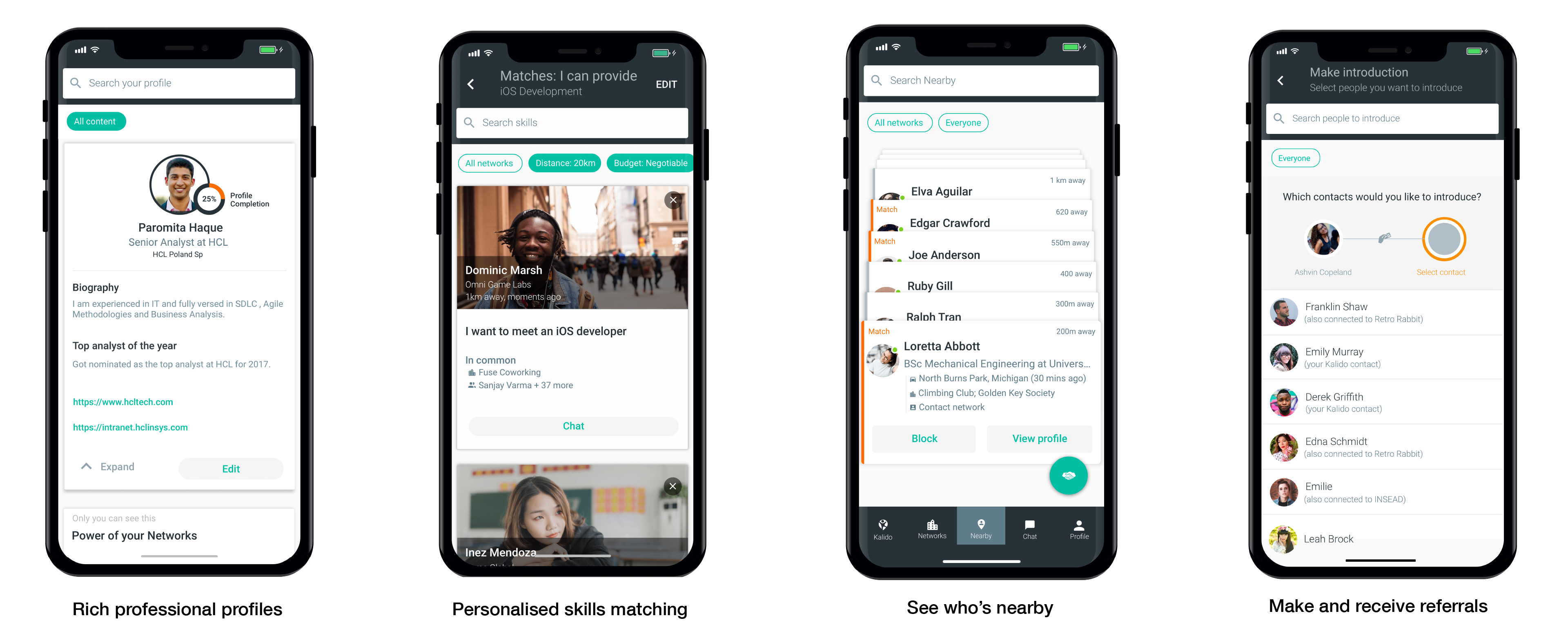 To thrive, 21st century enterprises must master the new context of work and its challenges. A future ready skills ecosystem is critical to maximise its potential.  Kalido enables the enterprise to: acquire skills fast, wherever they exist internally or externally; deploy skills flexibly; catalyse productivity increase engagement and advocacy for its brand with top talent. Click here to see more.
Kalido: a vital tool for nonprofits and associations to energise members, beneficiaries and aspirations
Deploying Kalido's Private Network connects your members and contributors to each other and revitalises the passion that drew them to your community.  Members deepen relationships with each other and create connections with beneficiaries, if appropriate. Kalido's focus on the whole self and encouraging face to face interactions creates pleasantly surprising connections in ways that maximises the individual's and community's potential; the typical job title based approach just cannot.
Your whole self finds expression in Kalido's rich profiles based on which we deliver personalized matches, prioritised by trust, powered by our proprietary AI.  Beyond immediate professional opportunities based on skills, you can connect on shared passions and ideas, join networks important for you and build social capital through recommendations and referrals.  Kalido's features create this universe of opportunity to help you maximise potential- free and ad-free. Click here to see more.
Kalido: unique features to help your organisation and you maximise potential
Only Kalido helps you make the right connections, at the right time, all the time. Build a universe of personalised opportunity, inside your enterprise, in the communities you are passionate about and as an individual. With Kalido's features, unexpected opportunities are only a match or a notification away.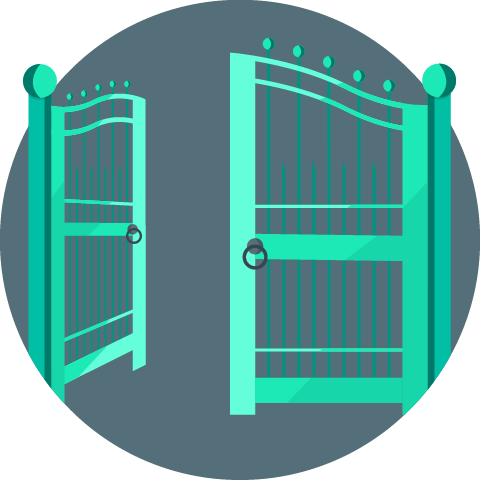 Private networks
Secure, administered Private Networks for your enterprise, nonprofit, association, university community or conference. Find expertise, know and search your enterprise's skills, catalyse initiatives, connect on passions, share opportunities in an environment you trust.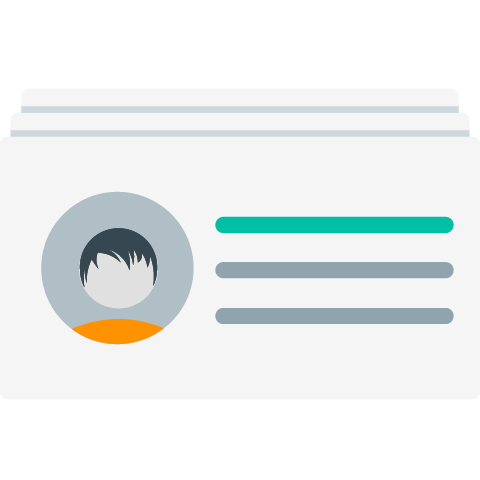 Nearby people
Serendipity…again and again.  Know when people important to you who you haven't seen in a while – colleagues, friends, classmates- are nearby. Or the freelancer you want to meet.  Go back to human…connect in the real world. To respect your privacy, Kalido never shows distances closer than 200 metres.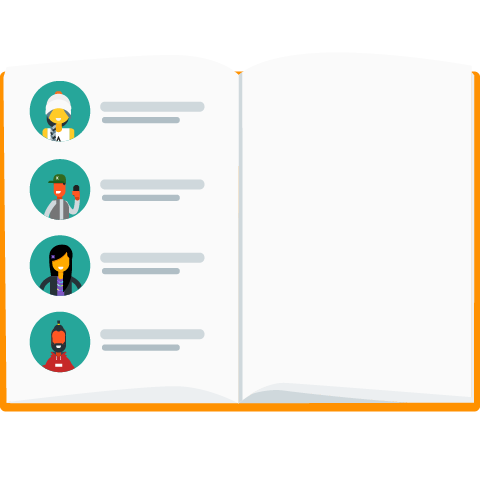 Purposeful Matches
Find colleagues with expertise you need, staff project teams, discover freelance opportunities, meet a mentor or people who have something in common with you. Only Kalido gives you personalised and relevant matches based on your whole self.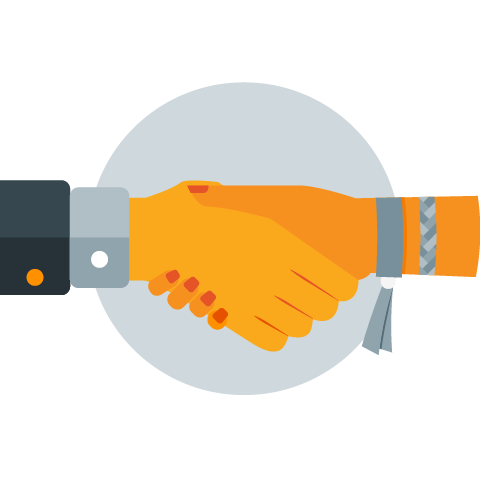 Easy introductions
Strengthen your professional networks. Do a good turn and introduce people who can help each other. And boldly ask for introductions to those you want to meet.  From colleagues to service providers to fellow classmates to angel investors, Kalido has them all. It takes just one tap.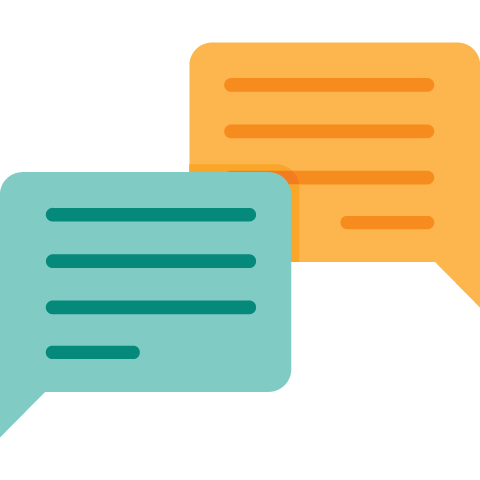 Instant messaging
Keep it all in one place.  Call and chat on Kalido for free to make for a frictionless experience.  Group chat coming soon.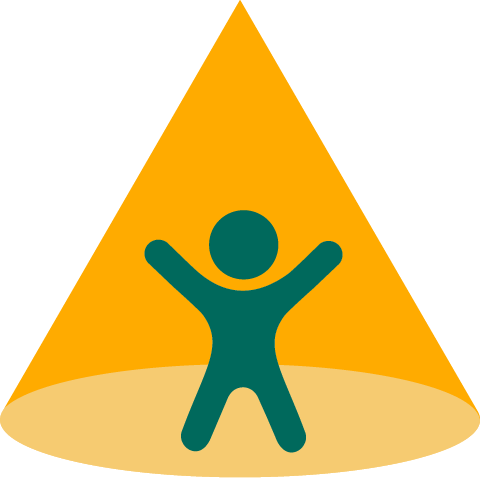 Rich profiles
Add your skills, competencies, bio, interests, samples of your work, photos and social media links. Pull in data from existing profiles.  And soon, with proprietary AI, get skill suggestions, integrate project details, validate skills… A powerful marketing platform that works for you 24×7.
With its smart matching algorithms, Kalido uses AI to make the world more human.
So pick up your phone. Find an opportunity. Have a conversation. Create some value together. It's that simple.
Download Kalido now
Available on Google Play and the App Store.