Single Source Collaboration
Single Source Collaboration
Collaborate faster, smarter and more flexibly with all the communication tools you need on one platform. The versatile chat function on Kalido means that conversations can include your entire organisation, or be segmented on demand.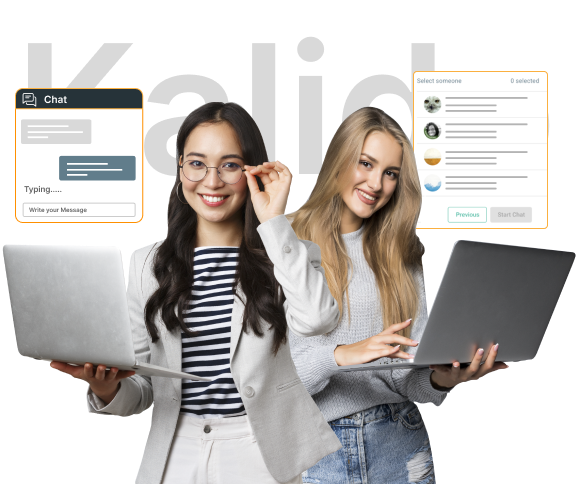 Faster, smarter communication
Kalido gives you a wide range of communication tools on a single platform for flexible, effective collaboration between all your employees. It enables teams and projects to run faster, and lets people across your organisation connect, resulting in improved employee wellbeing and productivity.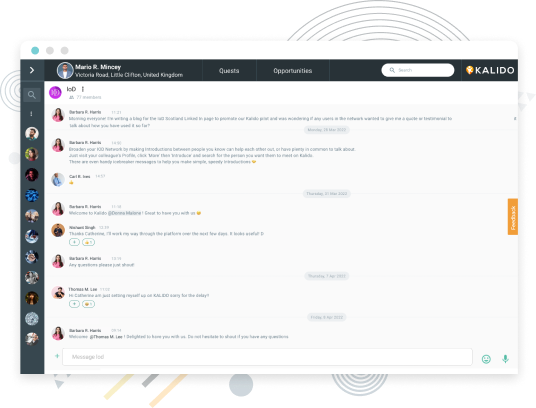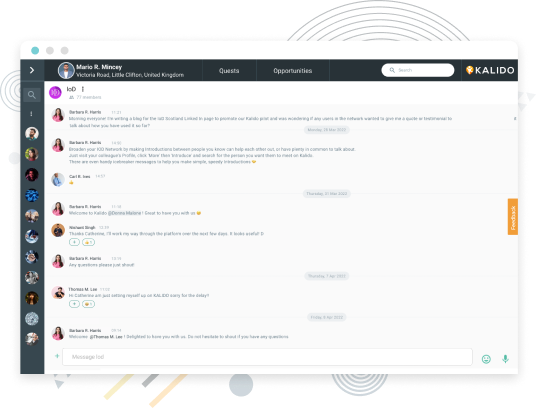 Chat, group chats, channels, polls and file-sharing make collaboration secure and seamless. It's easy to start or join existing conversations based on common projects or interests. And our mobile app means you can continue these conversations when you're on the move.
Channels are ideal for long-term conversations around a specific project or topic between a number of people inside the network. This gives your organisation the flexibility to set up channels for particular groups of people or business units to discuss specific topics or projects in detail, without having to involve the whole network in the discussion.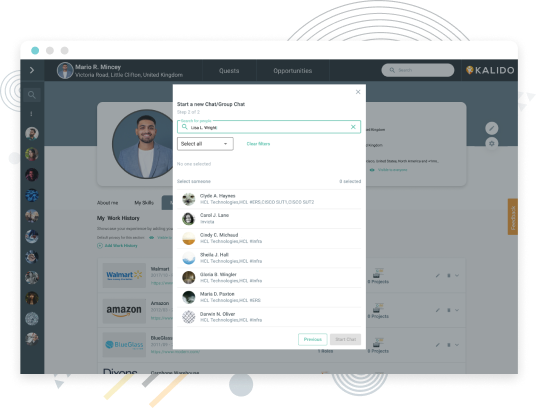 Increase Engagement
Boost inclusivity and engagement with smart collaboration & interest discovery

Internal Talent Marketplace
Re-imagine internal hiring to create a future-ready & an agile workforce

Rich, Dynamic Profiles
Deep rich employee profiles for higher visibility and opportunity matching

Alumni Connectivity
A natural extension and expansion of your skills and opportunity network

Fast, Easy Data Integration
Integrate your existing HR data and turn it from fragmented to uniform and actionable
'Right Person, Right Work' Talent Solution
Transform your workplace with Skill-focussed Mapping & Skill-focussed Hiring