Internal Talent Marketplace
AI-Powered Talent Marketplace
Kalido is designed to transform a structured command and control approach into a liquid, agile workforce. Our powerful AI can revolutionise your internal recruitment and deployment through matching employees to the right teams, projects and roles, fast.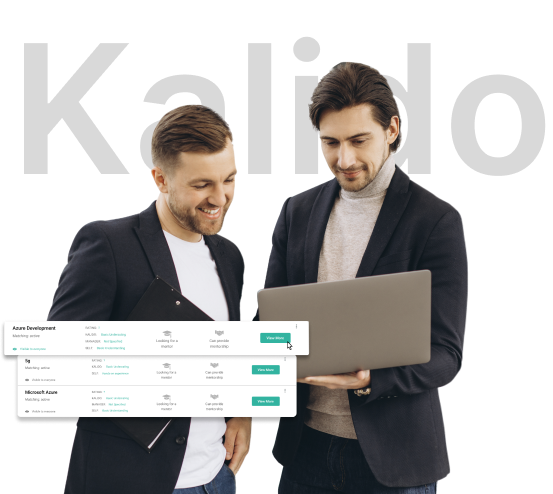 Understand your true skills ecosystem
Kalido profiles showcase the range and depth of employee skills, including accurate competency levels. Uncover your true skills ecosystem: spot the talent gaps easily, and find the right talent to fill them. Kalido showcases your employees' real-time availability so they can switch between projects with greater fluidity.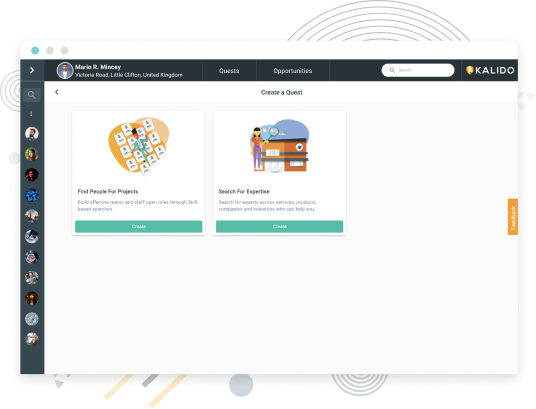 Internal recruitment made easy
Kalido's Quest feature empowers you to uncover and deploy the right talent to projects, roles and teams. You'll get the most accurate matches, seamlessly. Efficient, accurate deployment increases productivity, innovation and engagement.
Boost employee satisfaction
Increase employee satisfaction and raise productivity by giving your employees opportunities to match with the roles and projects best suited to their talents. With the right people in the right roles, you'll experience lower attrition and lower recruitment costs. Employees can actively indicate projects and roles they're interested in, increasing engagement and participation. The Opportunities tab shows employees their total opportunity set in one handy place, including ones adjacent to their skill sets that could still be a great match.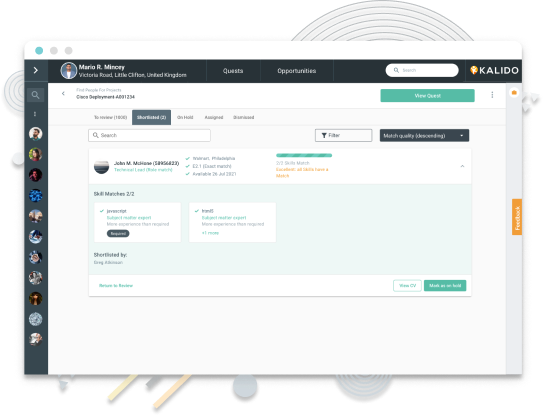 Increase Engagement
Boost inclusivity and engagement with smart collaboration & interest discovery

Single Source Collaboration
Collaborate smarter and faster with single platform communication tools

Rich, Dynamic Profiles
Deep rich employee profiles for higher visibility and opportunity matching

Alumni Connectivity
A natural extension and expansion of your skills and opportunity network

Fast, Easy Data Integration
Integrate your existing HR data and turn it from fragmented to uniform and actionable
'Right Person, Right Work' Talent Solution
Transform your workplace with Skill-focussed Mapping & Skill-focussed Hiring