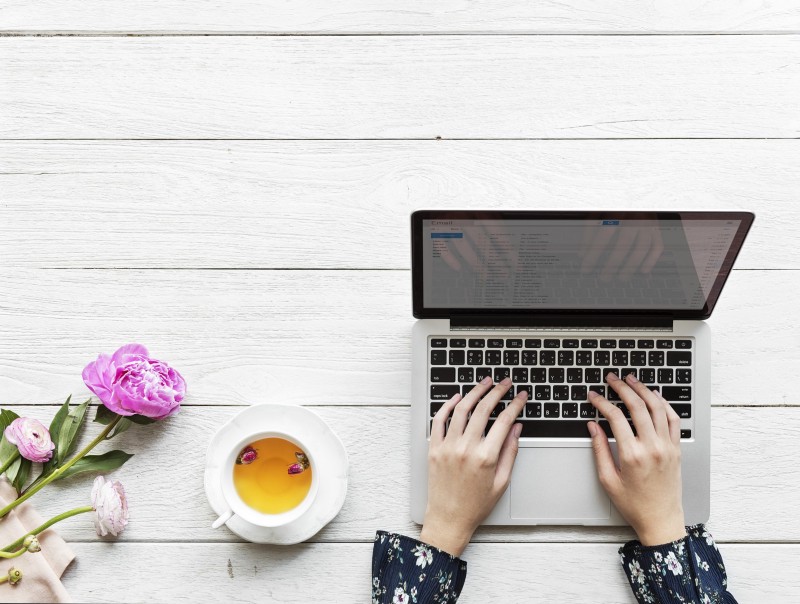 Unproductivity can strike anywhere, anytime. It can strike in a cubicle 10m away from your boss, it can strike at 8pm when you have a report to submit by 8am, and it can certainly strike when you're a freelancer working from home every day. As a networking app that encourages freelancing, entrepreneurship, and all the remote working that goes along with that, we're particularly interested in ways to help our users stay productive and happy. So, we personally tried a bunch of the productivity tips floating about the internet, and whittled them down to these 5 that work for us:
1. Remember that getting up is the hardest thing you'll have to do today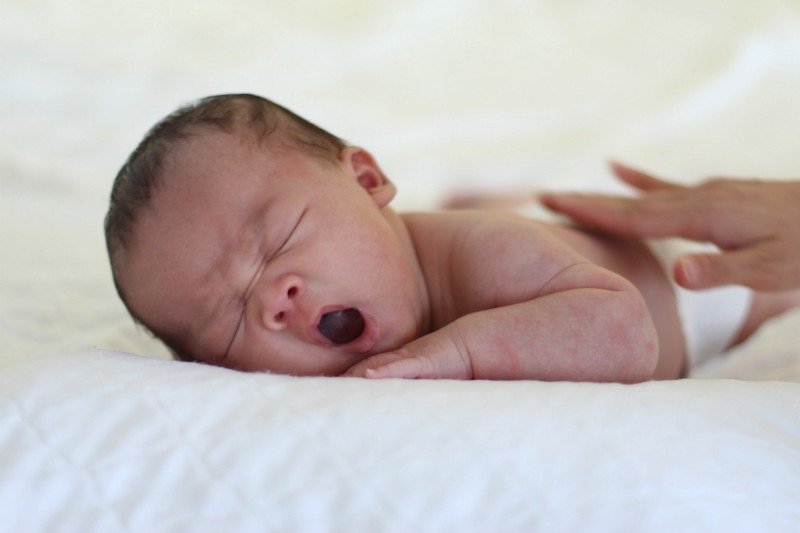 3 articles to write by Tuesday? Back-to-back conference calls with stressed out clients? Buggy systems that'll take hours to fix? None of those compare to how hard it is to just getting up in the morning. That's because beds are great. They're warm and snuggly, and while you're in it, all the stresses and hassles of the world can wait. That's why many of us snooze…and snooze again. But if you've successfully managed to get up, the hard part's already over, and there's nothing you won't be able to accomplish today. It's a deceptively simple, but powerfully motivating thought.
And contrary to many advice blogs and articles, we aren't going to tell you to 'have a dedicated work space, because your bed doesn't count' or 'get dressed, because this will put you in a productive mindset'. In our experience, it's perfectly possible to produce great work while being propped up in bed in fuzzy PJs. So, feel free to stay in bed all day. But stay in bed and be productive. How? By remembering that all you have to do is get up. Even if the difference between getting up and sleeping is just flapping your eyelids open and moving into a more vertical position in bed. Once you've accomplished this, there's nothing you can't do.
2. Find your Pomodoro and block your time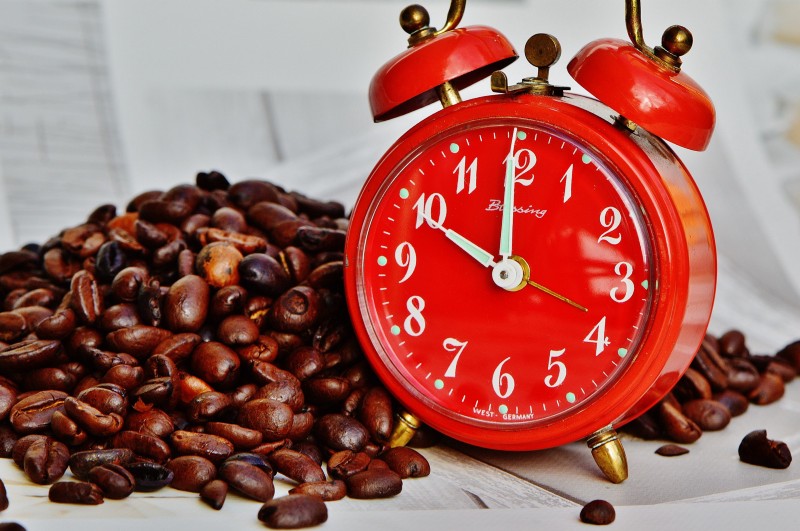 A very clever gentleman by the name of Francesco Cirillo coined this term in the late 1980s. Basically, it's a productivity method that breaks work down into fixed intervals, with breaks in between. The classic Pomodoro method advocated a 25 minute work session, followed by a 3–5 minute break. The technique has been refined and adapted over the years, with some researchers advocating a 60min/30min split, and still others breaking the work cycles into a finicky 52min/17min split.
Whichever regime works for you (you'll probably have a good idea of how long you can generally hold concentration for), the core idea is to be totally dedicated to your tasks during the work session, and to be totally relaxed during the break session. This means no distractions like social media (more on that in a bit), but rather laser-focus on the work at hand, followed by a few minutes to totally clear your mind and reset. With this method, you'll be surprised at how much you'll get done, without feeling like death.
You should also try to apply this time-blocking technique to meetings and travelling. Try to group all your appointments (this includes work and lifestyle stuff like dentist appointments) into the morning, or into a day or 2 in the week. This gives you dedicated work time when you won't be thinking about having to rush off to something. It also helps you to schedule travel time outside of peak traffic.
3. Don't interrupt The Flow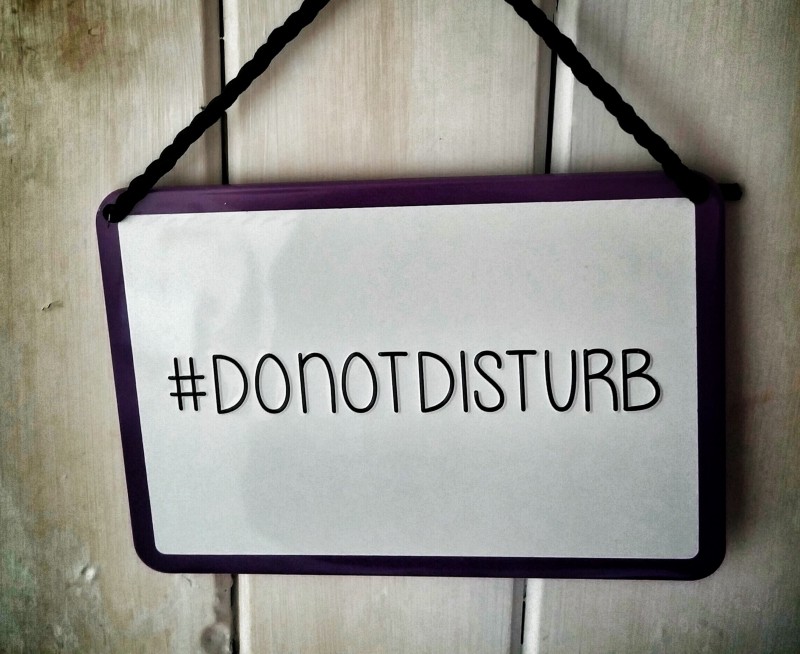 You know that zone you get into when you're working at your best, and creativity and productivity are oozing out of every pore? That's called 'The Flow'. And here's the thing about it: it's a wonderful, wonderful thing, but it's also fickle (meaning it's hard to get into and easy to snap out of). So, when you're in the zone, the last thing you want is an interruption. Like having to interrupt your proposal for world peace to answer an email. Or to like a new pic of someone's lunch. Researchers at the University of California, Irvine have proven that it could take up to 23 minutes and 15 seconds to get back into the same headspace you were in before the interruption. So, imagine all the times you're interrupted throughout the day, and multiply that by 23 — that's how many minutes you lose each day. We bet it's a lot.
In addition to the actual time is takes to answer emails, they're also notorious for destroying productivity in another way: they make you anxious and lose focus. If you're in the middle of Project A, and an email comes in about Project B, your focus is immediately divided. So, even if you're ostensibly dealing with Project A, Project B will be squatting in a corner of your mind, draining away attention.
That's one of the reasons many productivity coaches dissuade people from checking email as soon as they wake up. You're at your freshest, and your productivity and creativity reserves are at their fullest, when you first start work. So, get to the important tasks first. Leave the administrative stuff like answering emails for mid-morning, or after lunch. Trust us, if it's an emergency, people will call you, emergencies don't come in via email or text. So, rather go with The Flow.
4. Follow the OHIO principle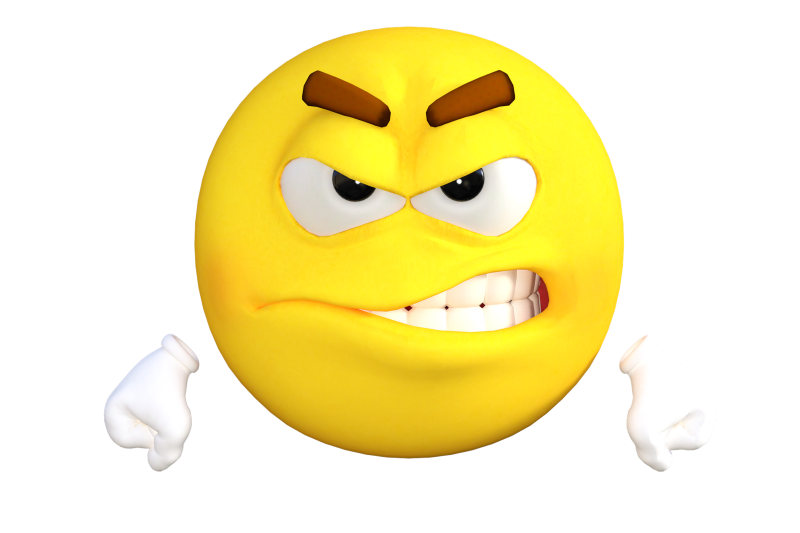 The OHIO principle is this: Only Handle It Once. This basically means that as soon as some action is required, do it. This action often takes the form of putting things in their proper place. Allow us to explain:
Let's take the example of emails from above. If you've interrupted Project A to have a quick skim of Project B's email, but you can't quite deal with said email right now, you'll have wasted that time reading it. Because you'll inevitably have to reread it when you are ready to deal with it. So, for emails, always take some immediate action. Either reply to it, forward it along to the relevant person who needs to deal with it, or (as in the case of about 40% of your mailbox) delete it immediately.
For physical papers (yes, we're not living in a totally paperless world yet), put it where it needs to live permanently as soon as you receive it. Proper filing means that you'll be able to find what you're looking for as soon as you start looking. For digital documents, save it into its proper archive so you're not left with an overcrowded desktop.
Also remember that for most professional environments, the accepted turnaround time on correspondence is 24–48 working hours. 'I couldn't find that email/document/file because I have so much stuff in my inbox/on my desk' doesn't make you sound busy and important. It makes you sound disorganised and Not To Be Trusted. So, when an email comes in, or when something needs to be done, deal with it properly, and preferably only once.
5. Procrastinate constructively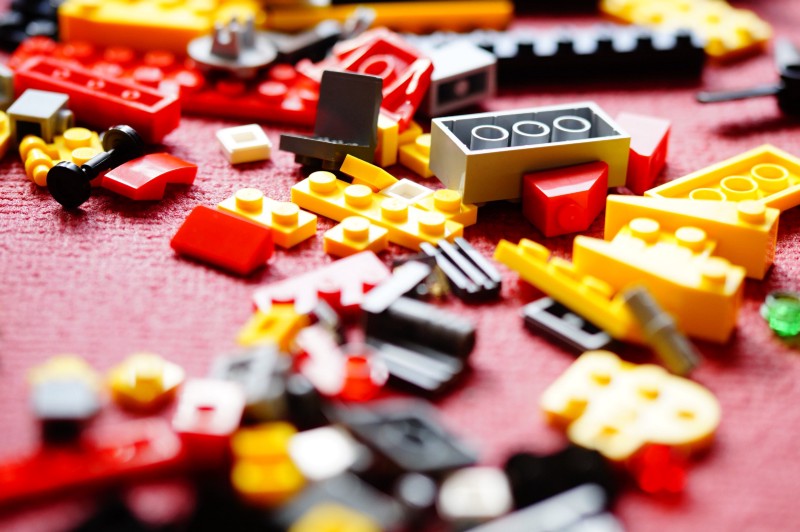 No matter how efficient you are, how much of an A-type personality you are, and how much you want to 'exceed your personal best every day' etc. etc., there'll always be that one (or often more than one) task that you keep putting off. It might not even be a very big task (like checking all the references for that proposal for world peace you've been working on). It could be something small, or silly. However, for some reason, the very thought of it makes you turn your smile upside down.
People often say that the thought of something is worse than the thing itself. And that might be true. But it still doesn't make you want to do it. So, do something else instead. You'll likely have more than one thing on your To Do list, so pick something else. If you don't want to check those references, procrastinate by cleaning your desk (or changing your sheets, for the bed-desk types). You'll be doing something constructive, and keeping the Guilt Gremlin at bay, until you're finally ready to tackle that task. We found constructive procrastination amazingly good for getting not just the main task done (perhaps not immediately, but still), but a whole bunch of our secondary tasks got taken care of too.
As we mentioned at the beginning of this article, these are the 5 productivity hacks that we've personally liked, after trying a bunch that we didn't like so much. They're also the ones we would recommend to a friend — like you. So, why not give some of them a try. And since you'll know exactly how to work efficiently from home, why not match with someone on Kalido, and get cracking on a new project too?