We ran a small poll on Twitter and found that only 3% of respondents would like to return to the office full time. Whereas 59% said they wanted to remain working remotely from home. And over a third said they would prefer a mix of a few days of each.
So what does the future hold? Will workers who want to stay away from the office long-term get their wish of commute-free living and distraction-free workspaces? Or would a hybrid model bring the benefits of remote and in-person working to companies and individuals?
Working from home = productivity + employee wellbeing?
The Great Working From Home Experiment of 2020/21 was not just a brief break from the workplace, but 18 months (and counting) for a large proportion of workers being out of office. And many are reporting positive benefits that they've been enjoying for a substantial amount of time now.
These include:
better life-work balance
more family time
Improved mental health
no travel costs
flexible work space
a more agile approach to working hours
a less distracting environment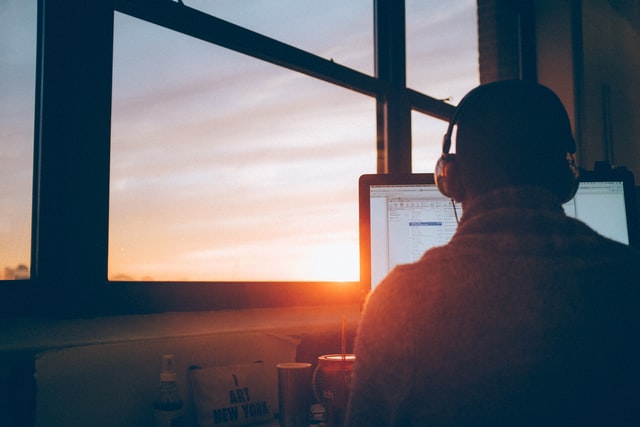 NFON's survey of 500 UK SMEs revealed that:
33% of employees said they were 'pleasantly surprised' by the results of remote working.
26% felt remote working enhanced their team spirit.
25% felt their team worked harder remotely than in an office setting.
The lack of commute and more flexible approach to working hours has given many employees a much more preferable work-life balance, particularly parents, carers and those who typically work long hours such as lawyers. A PwC survey showed that parents of children under the age of 18 are more reluctant to return to the office than non-parents and more than a fifth of all respondents who said they were hesitant to go back cited their responsibilities as a parent or caregiver as the reason.
But…it's not all one great big improvement
The flipside to these welcomed benefits include:
feeling isolated
difficulty collaborating
lack of a sense of community and shared purpose
distractions of working alongside the rest of the household
no separation between work and home life
The lack of separation between work and home life is a key factor, with Deloitte data showing that 32% of workers cited the tendency to work more hours for the same pay as a concern due to the ever-blurring boundary between work and private life.
Implications for companies
The prospect of a fully remote workforce has some positive implications for companies. There are significant cost savings in not having to fund office space, and the investment in technology for employees to work from home has broadly already been made.
Companies that want employees to return to the office will have to ensure that they have robust health and safety policies to make employees feel comfortable and reassured. Businesses may find it difficult to insist on a return to the office when they've been operating effectively for 18 months with a remote workforce who are happier without the commute and the travel costs. Recruiting talent could prove tricky if other companies have a competitive edge through offering full-time remote working: taking an 'old-fashioned' approach to agile working might give the impression that this is a company resistant to change and slow to innovate.
A key issue for companies considering remote working as the 'new normal' is employee mental health: how easy will it be to spot stressed and isolated employees from afar? And is it possible to build communities and create a shared sense of purpose if teams only see each other for meetings on screens? Or as Netflix Co-Chief Exec, Reed Hastings, puts it: "Not being able to get together in person, particularly internationally, is a pure negative."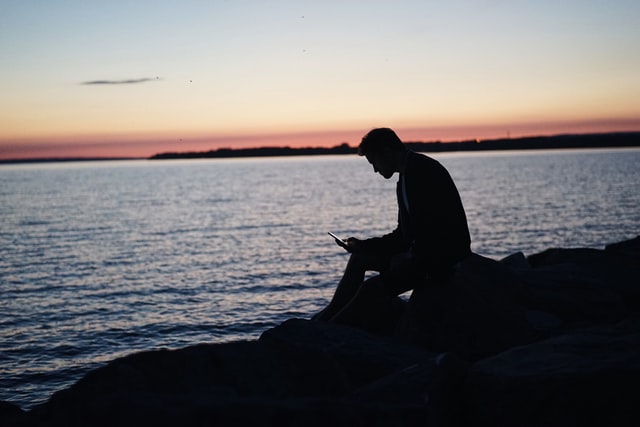 For big tech, including the likes of Facebook, Apple and Amazon, the future looks flexible. In March 2021, Spotify announced its Work From Anywhere policy. Its 6,500 global employees choose how they want to work: in an office, remotely, or a coworking space. Head of Diversity, Inclusion and Belonging at Spotify, Travis Robinson said: "This is an opportunity to scrap the idea that big cities are the only places where meaningful work can happen because we know firsthand that isn't true." Salesforce, meanwhile, is operating a flexible, fully remote office where workers can come into the office up to three times a week to undertake tasks that can't be done virtually.
But much seems to depend on industry and company type. Goldman Sachs CEO, David Solomon, describes remote working as "not ideal for us and it's not a new normal. It is an aberration that needs to be corrected as quickly as possible." He feels that a work from home model clashes with the nature of businesses in the financial sector and specifically Goldman's "innovative, collaborative apprenticeship culture". JP Morgan CEO, Jamie Dimon, asked: "How do you build a culture and character? How are you going to learn properly? A lot of work takes place not at the meeting, but before or after the meeting, when people share ideas."
With pros and cons to both models of working, is there a flexible middle ground?
If implemented effectively, a hybrid working model could be the answer. Post-pandemic McKinsey data shows that 52% of employees would prefer a hybrid work model, up from 30% before the pandemic.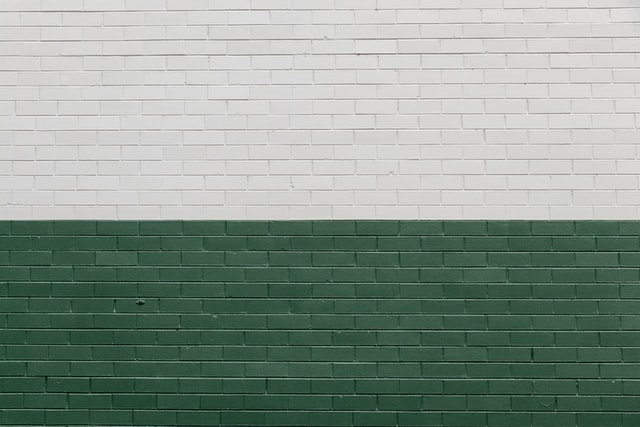 Typical hybrid models have employees working two or three days a week in the office. Arguably, this would allow employees to continue having more autonomy over where and how they work, along with fewer hours commuting and a better work-life balance, while avoiding isolation.
The TCS 25-25 hybrid remote work model is gaining popularity. In this model, all employees spend 25% of their time in the office and the entire team attends on those days (although, of course, finding days that work for everyone across the board will be challenging). Then there's the remote-first model where employees act as remote workers even on days that they're in the office to give a consistent experience across the workforce.
Businesses will have to gauge what the right ratio is for their people to be at their happiest and most effective – being open to a trial and error approach may be key here. It seems clear, though, that there won't simply be a return to 'business as usual'.
Kalido can help – here's how:
Kalido has all the collaboration tools for agile working on one platform: Chat, Group Chat and Channels make communication seamless no matter where employees are based.
Kalido Quests are a standout feature on Kalido and use our patented, supercharged AI to help find you the connections, Skills and teams you need.
Using Kalido's powerful, AI-driven Matching engine, colleagues can connect through shared interests and build communities. And the Nearby feature alerts you when people in your Network are nearby, in real-time, so you can take the chance to catch up in person in a much more agile way as you move around the world, or between office and home.