The Kalido community is full of successful freelancers and entrepreneurs. From creatives and developers, to architects and public relations managers, to personal trainers and trained chefs, we'll regularly showcase talented users from around the world in our Self Starter series. Get personal insights, straight from the horse's mouth.
This week, we chat to CEO and founder of Studio Mosaic, Akhil Chandra.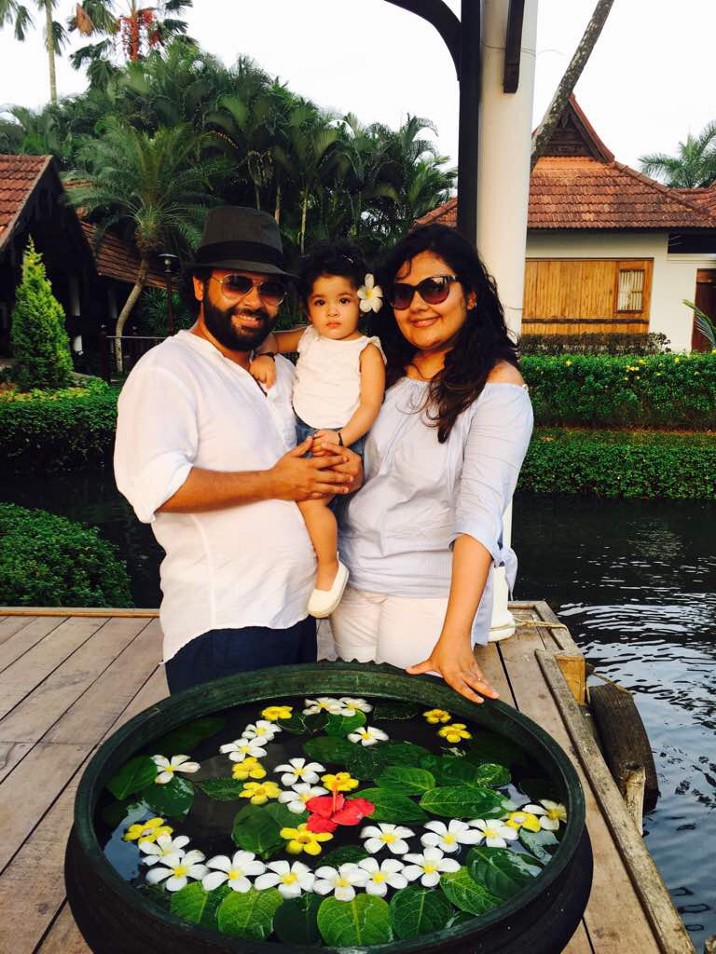 Kalido: Tell us a bit about yourself, who you are, what you do, and what you call yourself?
Akhil: Well, I call myself an entrepreneur, and since I'm in the mobile app space, we could call me an 'appreneur'. I'm based out of New Delhi, India, and I've been running my business for close to 4 years now.
K: Tell us how you got started.
A: So, entrepreneurship kinda happened by accident, I was not one of those guys who was thinking of creating the next big idea, or having my own app etc. but I always liked the life that wasn't determined by what my bosses thought, or following a specific schedule. But while I wanted a relatively free life, I never fully had the idea, or the understanding, to run a business. It was just at the back of my mind. Then back in 2012, August sometime, is when I came across a couple of articles on the mobile app business, and how people out there were creating apps with little or no technical knowledge, through the power of outsourcing. And all you needed to focus on was having a great idea and marketing it well, because the entire development part could be outsourced. I felt that was something up my alley.
K: Did you have some technical expertise already? What was your background?
M: I'm an engineer and an MBA. And right after my MBA, I started working at one of the biggest telecom companies in India, called Airtel. I was with them for quite some time. And then I joined a mobile app company, this was back in the days when Nokia was still very big, so was Blackberrry. Back in the day. This was about 2010, 2011, when mobile advertising was still very new. So, that was my foundation for the mobile ecosystem. Spending a couple of years there gave me a lot of learning. And also gave me a wife actually. That's where I met my wife. So, that turned out very fruitful in many ways.
After that I joined, at that time a startup, now it's probably one of the biggest startups in India, called PayTM. They're the biggest mobile payments cum ecommerce app cum financial services provider in India today. So, at the time I joined them, it was like a lightbulb moment. There was this moment I got this vision, I sort of envisioned a life for myself where I could just keep making apps and earning passive income. So, I immediately signed up for an app development account and started searching for ideas.
K: Tell us about some of your early ideas.
A: I had a great idea for a To Do Post-it, sticky notes kind of application that could help you note down things to do and give you reminders. So, I actually started working on that in parallel while I was still at PayTM. So, during the day, I was still involved in mergers and acquisition, marketing and promoting PayTM, and in the evenings and on the weekends, I could focus on my own idea. That's the time when I actually came up with the entity called Studio Mosaic.
K: How did you come up with the name and build up the business?
A: Interestingly, MOSAIC is made up of the letters of the first name of everyone in my family. That's the real back story. But what actually verified it more is the different colours and the mosaic coming together to form a bigger picture. So, I liked that meaning. And also the fact that it was everyone's initials, that was a good omen. So, that's how the idea of Studio Mosaic was born. And it was initially just an app publishing entity.
So, StickMe Notes has close to 300 000 downloads today. It's the number 1 productivity app in India, and it's in the top 200 in the U.S., and gets me a few thousand dollars every month, without us spending any money on marketing.
So, that was a great start. And I thought, 'This is good. If that was just half my time, and I could achieve this, what's going to happen when I get to this full time?' So, September of 2013 is when I quit PayTM, and started concentrating on Studio Mosaic full time. The first few months were a grand holiday. I was just chilling and working my way around it. But then a few months later, I'd come up with 3 or 4 new ideas, that were also starting to move, and development had started on them, but about 5 or 6 months down the road, is when reality struck. My first app was doing really well, the other apps weren't really taking off, because the outsourcing was taking too long, the development was facing issues. And suddenly I was in the situation where I was 7,8 months into this, but there's no income coming in, and there's all this money going out, and I was like 'This is not working, so what should I do?'.
And that's when my wife actually suggested that since I knew the app industry so well, and I'd done the entire life cycle right through from ideation to app development to launch to monetization, why couldn't I start consulting on app store strategy and different ways to market an app. And that actually marked the beginning of my freelancing career. So, while my own apps were on the way, I started consulting as a freelance business. We first started with just app marketing, and specifically with something called App Store Optimization. It's akin to how SEO works in the website world; ASO works in the mobile app world. So, I started offering ASO services to people, and started consulting on monetization and so on and so forth. And before I'd realised it, the services side of the business suddenly took off, and my focus had to shift from my own apps to servicing clients.
And what had started purely as a freelancing consulting business actually grew into a full fledged enterprise, and today, we actually offer 360 degree solutions for mobile apps, that include designing, development, marketing, consulting, strategy, everything.
K: So, do you have a team to do all of that now?
A: We actually have a team of about 12,13 people right now.That's spread across the 3 areas of design, development, and marketing. And we've just registered ourselves as a private limited company. Up until now, we were just a sole proprietor under my name, but now we have a full fledged business. So, that's my journey from laid back app publisher, to freelancer, to an entrepreneur now, with a full company.
K: You've given us a very good recap of your journey, as you call it, to becoming an entrepreneur. But you mentioned the freedom you wanted, in not being tied to a job, is that part of the reason you decided to go out on your own?
A: I think largely I hated getting up in the morning…coming to work…whether it's a nice sunny day, or it's a rainy day and you just want to chill and come into work late. It's not that I don't like working, I do like working, but I like working on my own terms, on my own timings. I don't like the 9–5 conundrum. I think that's what most people feel, but there are very few people who actually get down to doing something about it.
With the app lifestyle that I'd read about, I had stars in my eyes, and I thought 'Let's get into this and live the free life!' But it's far from that. Now, I still have to come to the office at the right time to set the right example for my team, otherwise it's going to send the wrong signal. But I have the freedom to start at 10:30 in the morning, as opposed to say 9AM. And if I need to take off on certain days, leave in the middle of the day, or leave early, as long as I know the company is running like a well-oiled machine, without me having to be there, I can. So yes, the freedom part is still there. But with freedom also comes responsibility. So, it's 'responsible freedom' now. You do need discipline to achieve success, otherwise things are not so hunkydory.
K: Would you say that's the definition of entrepreneurship — responsible freedom?
A: That was the starting point, but I think the meaning of freedom for me has changed. Freedom is no longer getting up late or going to work late. It's about managing my life as a whole on my own terms. I mean earlier, if I had to take off to do anything, any of my personal work, like paying bills, or getting renovations done at home, or taking my wife to the hospital, I'd think twice because I would have to get off from work. Bt now that's not the thought that comes to mind. I focus more on my family, and my life. And work is an integral part of life. It doesn't define exactly who I am. But it is a part of it. And I can drive it at the pace that I want to drive it.
I think that's one of the biggest reasons I never went in for funding. Because a couple of years ago, there was this huge uproar in India where people were getting funded left, right, and centre. But that was a conscious decision I made, because the moment you get money from someone else, you lose that freedom. Because now you have to answer to somebody and you can no longer take decisions independently. But thankfully we could grow organically, and that's how I look at it going forward, that I want to grow organically, at whatever pace I'm able to.
K: And what's the next stage of growth then?
A: So, life has kinda come full circle, because before I was moving from working on my apps, to my clients apps. Now that I have a full team to take care of my clients' apps, I'm slowly going back to my original idea of having my own apps out there. Because I realised I also have some sort of artistic pleasure in creating something new — designing it, and marketing it, and seeing that it gets downloads. So, that in itself is a great feeling that I've missed these 2 or 3 years because I was so focused on my clients' apps. And that was great in a way, but now that that's sort of settled, I'm slowly trying to shift focus into getting new apps out there too.
K: You value a lot of freedom in your own life, do you also run your business that way?
A: Yes, absolutely. But we live and learn. I think initially I was a bit too lenient. And then I had to pull back. I think I went with the underlying assumption that people are responsible, and if I give them the freedom, then they'll focus on doing the job, and delivering on time, and otherwise they can do what they want. So, my initial assumption was that, and I went in with that, but I soon realised that sometimes people misuse freedom. Maybe that's the nature of India, maybe it's different in different parts of the world, but you need some structure. I realised that not everybody is equipped to handle too much freedom.
But even with structures in place, it's not like I'm sitting on them, seeing what time they come, what time they go, how long they're sitting, it's not to that level, but I think having certain structures in place where people feel they're being watched and monitored is important so people stay motivated to work.
K: So, learning how to give your team the right amount of freedom v.s. structure was sometimes a challenge. What are some of the other lessons you've learnt, or challenges you've faced?
A: I think honestly, in India, the biggest challenge centres around people. So, managing people is one. Hiring people is another big challenge. Especially at the beginning. Because initially I didn't have an office, I was working at a co-working space. To convince people that we were a serious entity was difficult. And when they came for the interview, I was the only person there. So, they thought 'What kind of entity is this? Will it last?' So, people I think is the number 1 concern.
K: When you say hiring is a challenge in India, do you think it's because there's a perception that a company has to be a big building with 50 people, so there's a stigma to being startup?
A: That was the first level perception — that's bang on. But what started to happen a few years ago is people started getting funding a lot. And startups started getting funded, these were small entities with just a few people, with a lot of cash. And then they could spend a lot of money on their employees and give them the good life etc. So, then the perception changed, and if it's a startup, you expect a big salary, and lots of freedom, because it's funded. But then people discovered that we're a startup, but we're not funded…So, I was actually stuck in the middle. People weren't sure where to place us. And to be fair, it's not easy to trust someone. If I was in their position and I saw a one person company, I would also think twice before joining.
K: So, how did you convince the team that you have to join you?
A: The first year it was just me. The second year I just had 1 person, who lasted for almost a year. And the third year, I had 10 people. Because what I did was, I started hiring people in groups. What I realised is that if people are working alone, they become demotivated, because you need people around you. But I hired people together. So, they'd join at the same time, and they can connect to each other.
K: Staying with your insights into India, why do you think an app like Kalido works so well in this market?
A: There are two aspects to it. The first aspect is: if there's a known person in the neighborhood, we would definitely use him. So, matching by location is helpful, because you always prefer someone nearby. And secondly, because of the cosmopolitan nature of India, a lot of people are migrating from smaller cities to places like Delhi and Mumbai, and they don't know anybody, so they would have to go with someone they know. Having Kalido give you matches with common contacts is really good.
K: What advice would you give to someone just starting out, from a business perspective?
A: I think there are always going to be testing times, when you question yourself and you think 'Is this the right thing that I'm doing? Will this last? Should I get a job if this doesn't work out?' I've had those moments. But I think the 2 things that I really needed, which I possibly didn't have so much of earlier, but which I have relatively more of today, is patience and perseverance.
You need to be really, really patient to get things to happen. I think, as a generation, we're so used to instant gratification. We want things to happen really quickly, and we're so used to seeing quick results. I think people fail to understand that when you're building, it takes time to see returns. You can't expect to compare yourself to someone else, and what they've achieved in 6 years, you're hoping you should get it 6 months down the line.
And I think you need to keep persevering. Because there were days when I was questioning myself, there were days when I doubted myself, but you need to persevere. If you make a decision for the right reasons, you can not give up. I mean, I never had blinkers on when my apps were taking time, I sort of did a pivot and I started consulting. That's just one example, but a lot of times, people are so stuck on their own vision, that they don't want to make a change. I could have not done the consulting and just gotten a job, but I did a pivot, and today, that's what defines Studio Mosaic, the consulting, not my own apps.
So, in terms of advice, I would say patience and perseverance are two very important things. And also: keep learning. Like in my case, a lot of my clients are not in India, so I'm no longer meeting a lot of people in my business, which means if I'm not exposed to more and more ideas and new thoughts, I could get stuck in what I already know. And technology is such a quickly evolving space, things change very drastically and rapidly, and if you don't keep learning, you'll very soon become a dinosaur. So, I made a conscious effort to read up a lot, and also to attend more seminars, and conferences, and network. Not just for business, but actually to have a community. It's good to share ideas and experiences.
K: Lastly then, how would someone match with you or Studio Mosaic on Kalido?
A: They would just have to say 'I want to meet an app marketer'.